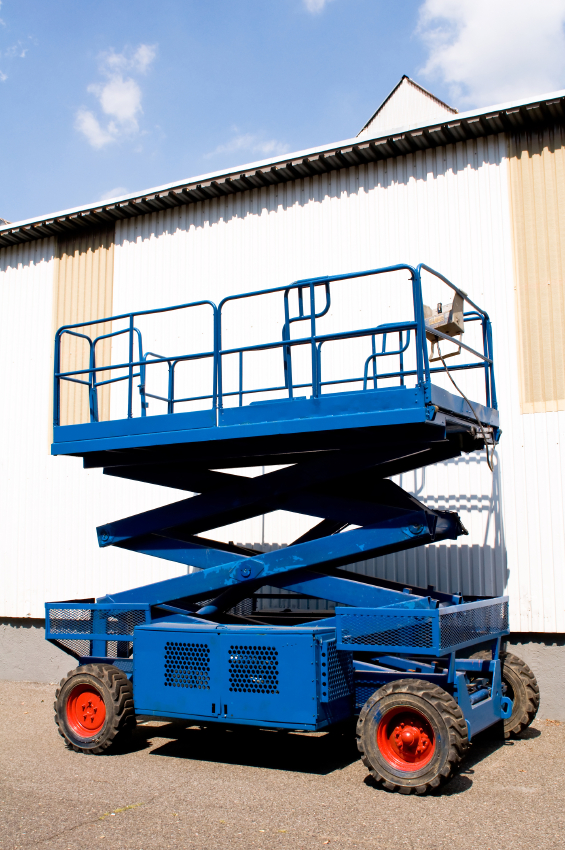 Scissor lift training course length is customizable based on your needs.
Scissor lift training is an important safety measure for all companies using scissor lifts, aerial lifts, and other elevating platforms. According to the US Bureau of Labor Statistics, in the construction industry alone, 26 workers die each year from using aerial lifts. Major causes of fatalities are falls, electrocutions, and collapses or tip overs. Mobile scaffold, commonly referred to as scissor lifts, will focus on the various requirements set by OSHA.
This scissor lift training course will cover hazards and boom-supported aerial platform devices used to lift employees to elevated worksites.  It is written to meet the OSHA standard 1926.451, OSHA 29 CFR 1910.67, and ANSI A92.6.  It will cover accident prevention, safety requirements, charging procedures, hazard, PPE, daily check procedures, basic maintenance skills and job-related work practices.  The course concludes with an examination and certification.
Introduction to Scissor Lift Safety
Definitions
Responsibilities
Types of Aerial Lifts
Selecting the Right Lift
Load Requirements
Safety Straps
Hazard Identification
Avoidance
Control
Classification of Hazards
Overloading
Over-Extension
Electrocution
Maintaining the Fall Protection Systems
Erecting and Disassembling
Falling Object Protection Systems
Uneven Surfaces Operation - Fall Prevention & Protection
Safety Procedures
Fall Protection
Proper Inspection Guidelines
Pre-start Inspections
OSHA Regulations
Proper Training
Manufacturer's Instructions
Electrical Hazards
Distance from Hazard
Movement of Mobile Scaffold
Safety Best Practices
General Safety Tips for Operators
Maximum Intended Load & Capacity
Never Override Certain Safety Devices
Shutdown Procedure