Graphical Lockout Tagout Procedures are the Cornerstone of a Fully OSHA Compliant LOTO Program
Graphical lockout-tagout procedures will enable an employee to safely and quickly lockout a piece of equipment with multiple energy sources.  Our highly qualified technicians will assess each piece of equipment and determine the most effective lockout process.  This process will then be transformed into a user friendly format that is both intuitive and detailed.  See example of our format below.
Our technicians will also work with the client to identify and label isolation points with durable ID tags that will allow employees to quickly locate the isolation devices.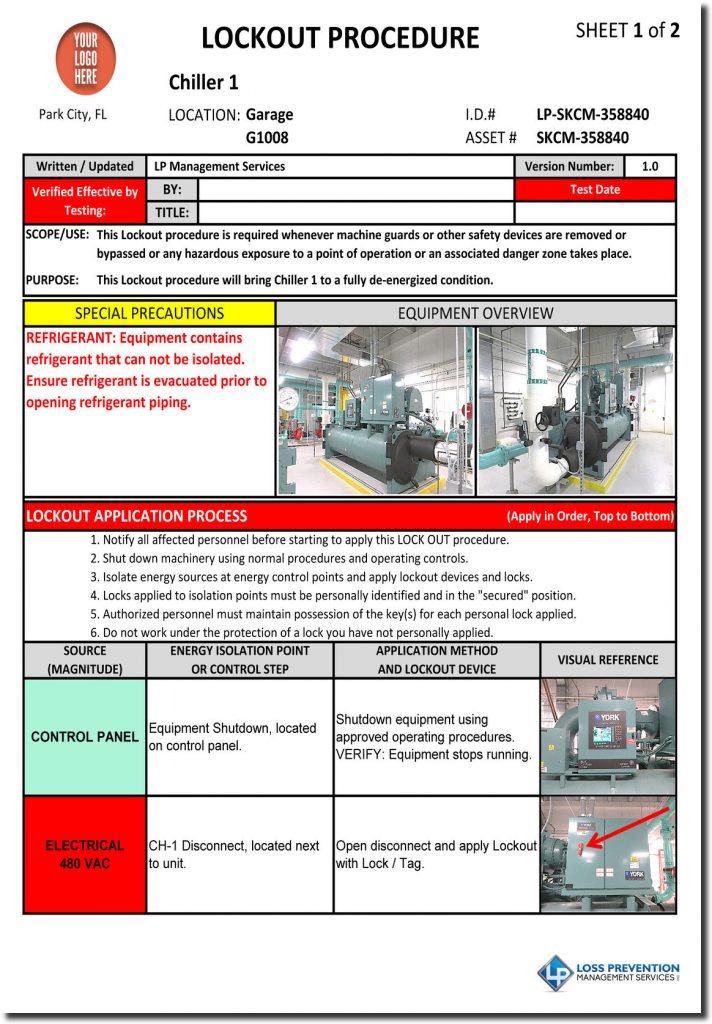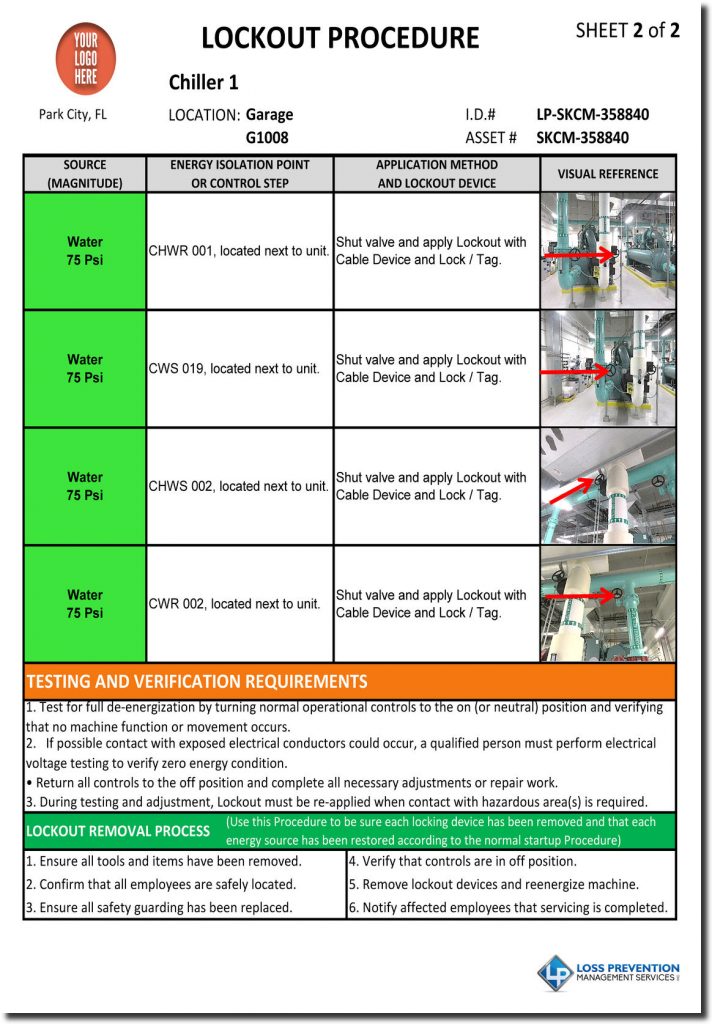 Procedures will be delivered in a non-proprietary PDF and MS Excel format that is editable by the end user.  Procedures will also be delivered in laminated format, ready to be hung at the point of use or stored locally in binders.
Our services include training on template manipulation and lockout procedure development to ensure full understanding by employees and EHS directors.